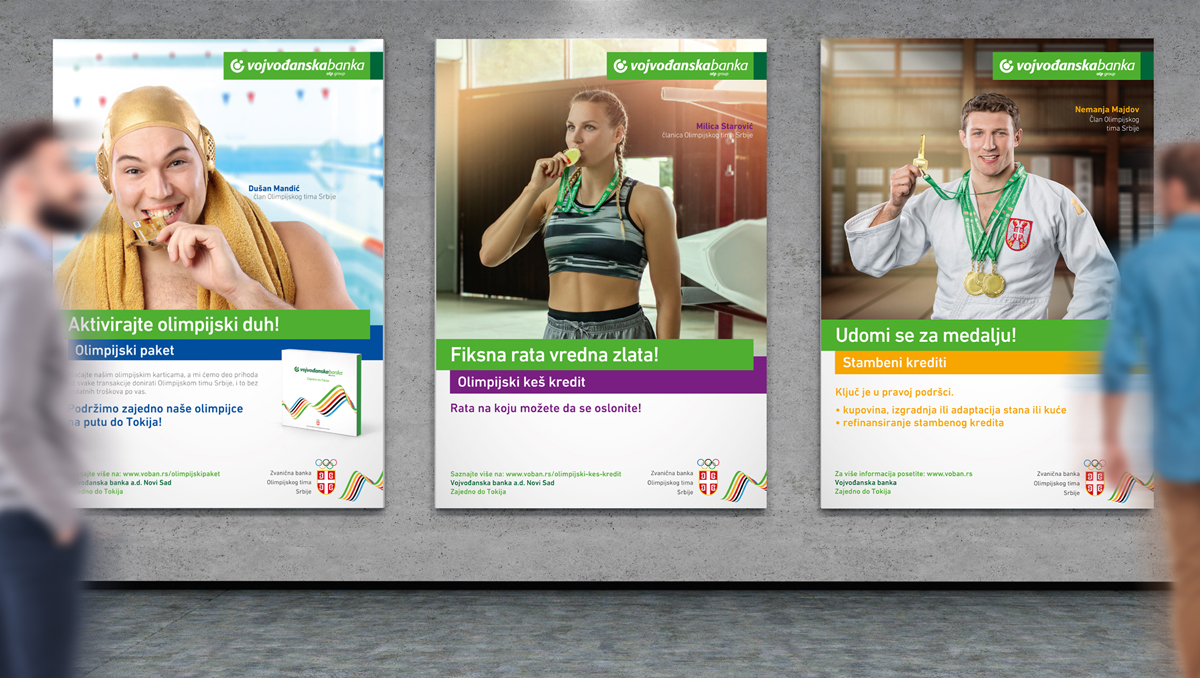 ROAD TO TOKYO, ACROSS VOJVODINA
Since our long-term client, Vojvodjanska bank, became the biggest sponsor of the Olympic Committee of Serbia, we decided to hire a true crème de la crème of the sporting world in order to promote its products!
Milica Starovic, the kayak queen, Dusan Mandic, the water polo dolphin and Nemanja Majdov, the judo machine, accepted the invitation and became the stars of inspiring video testimonials in which they shared their story of how they reached the Olympic heights with hard work and dedication.
We filmed them in their "natural habitats" – on the lake, in the pool and in the East Sarajevo dojo, and they proved to be extraordinary hosts and brand ambassadors.
Milica thus became the face of the Olympic cash loan, Dusan of the Olympic package, and Nemanja of housing loans, which we promoted with separate integrated campaigns under the common platform "My way to Tokyo" on ATL, Print and Digital channels.
And when 2020 came about and brought a pandemic together with isolation all over the world instead of the Olympic Games in Tokyo, the champions took action once again by sending a message of support to their fellow citizens with a touching video that was broadcast on all television channels.
Client
Vojvodjanska bank
Date
2020
Category
Integrated ATL, Print, Digital campaign